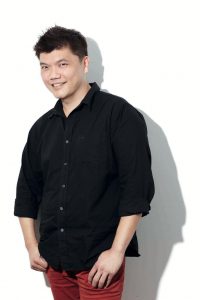 Inform Design & Contracts is an interior design company in Singapore that works and produces a wide variety of interior design projects ranging from design solutions, interior design space planning, and custom furniture to project management for more than 30 years.
Established in 1994, our company was born out of passion and enthusiasm of the company's founder, Kevin Ng, who has years of experience in interior design. From then, it blossomed into an interior design firm that is always on the pulse of the latest trends and innovation.
Our goal is simple: to be able to fulfil our customers' requirements using our expertise and standards. Our teams are composed of skilled, design-centric, responsible, and reliable professionals to make sure that all the concepts that we present will not only exude creativity but also practicality for everyday living.
Inform Design & Contracts is devoted to creating spaces with a combination of aesthetics and functionality. The key strength of our company lies in versatility, as well as our strong confidence in handling various design ideas and concepts.
Our teams are buoyed with a wealth of knowledge in both design and practical applications. Thus, we make sure to balance our customers' lifestyle needs and personal tastes to be able to create well-designed living spaces with their best interests at heart.
We handle both residential and commercial interior design in Singapore, extending our concept of well-designed spaces to homes, retail spaces, offices and more. We specialise in interior design space planning, and renovation works. We also do carpentry fabrication, space planning, design consultation, 3D perspective drawing, project management, and site supervision of private, retail, and HDB interior design.
Our interior team always make sure that they take part in the projects from the initial concepts, furniture and decorative material selection, interior design styles, project coordination, and all project necessities.
Inform Design & Contracts takes pride in being reliable, responsible, and responsive interior design company. With outstanding attention to detail, remarkable professionalism, and exceptional customer service, we ensure the supreme quality of work delivered to our customers – making their dream space into reality.